I've tried to keep my trap shut about the headband thing, because it's apparently so important to some moms that their kid is identifiably female, they don't care if she actually looks like a striped billiard ball--or worse, a rental flower arrangement at a funeral home.
But this, my silence has limits, and this crosses it.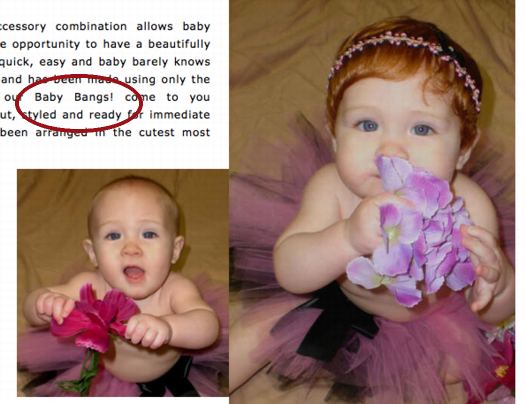 Baby Bangs Ready2Wear Hairstyle + Hairbands! [babybangshairband.com via dt reader jason]
These, on the other hand: Damn, that is one tasty baby toupee!