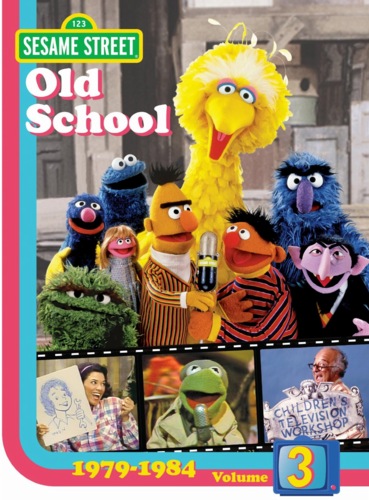 Alright, people slightly younger than myself, this is it: proof that there is, in fact, no school like the old school.
Sesame Street Old School: Volume 3 is shipping on November 6, from Warner Brothers Home Video.
Volume 3 picks up where Vol. 2 left off, with five full episodes and features from 1979-84.
The Old School shows are the only Sesame Streets my kids are allowed to watch, and even though it is after my own time, I suspect Volume 3 is the last of the Old School DVDs we'll get.
Why? Because 1984 is the last year when Mr. Snuffleupagus was imaginary and Elmo wasn't a super-annoying marketing juggernaut. Kevin Clash took over Elmo, who had been a minor, slightly edgy monster extra, in 1984 and promptly transformed him into the steamroller of toddler psyches and grammar and parental patience that he is today.
So unless they start filling in the collection with more than one measly episode per season, I think the Old School era will be over. Plan your holiday pre-orders accordingly.
Pre-order Sesame Street: Old School 3, like $24, for Nov. 6 delivery [amazon]