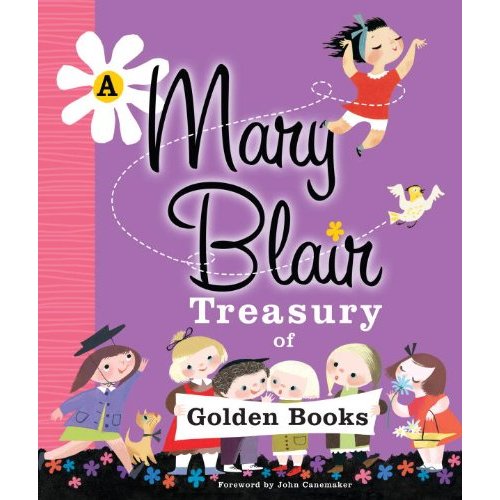 Well, you can stop grubbin' around in library sales and shelling out the Hamiltons on Abebooks. Because a fresh, crisp, digitally remastered copy of A Mary Blair Treasury of Golden Books can be on your doorstep by August:
I Can Fly is here in its unabridged glory, as are Baby's House, The Up and Down Book, and The Golden Book of Little Verses. Many of the finest pages from The New Golden Song Book are included, to round out this gorgeous collection.
"Many of the finest pages"? Sounds like it could be an abridged hackjob, but you know what, it's early yet. If Mary Blair stays awesome, there's still time for complete holographic facsimiles in the future.
Pre-order A Mary Blair Treasury of Golden Books on Amazon for Aug. 7th release [amazon]