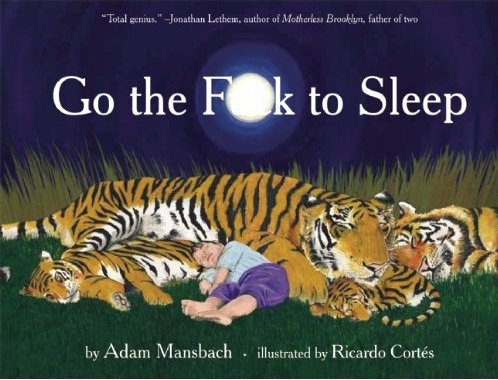 Well, $()#%* my $)(%#, how the #$)%( did I miss this?
In an interview with the Miami New Times, Adam Mansbach, the author of the insta-classic Go The F*ck To Sleep, was asked about competition in the budding parody-childrens-book-peppered-with-profanity genre
Have you heard about this book, If You Give a Kid a Cookie, Will He Shut The F*ck Up?
That guy emailed me months ago and asked me to blurb the book. My feeling then was the same as it is now. Like: Give me a fucking break. Stop ripping my shit off. Get your own idea.

No $#%)ing kidding. Next time, try zombies, people. Or vampires.
On a related note, I would totally renew my subscription to Mad Magazine for a free copy of The Head-Giving Tree.
Adam Mansbach, Author of Go the F*ck to Sleep, on Imitators: "Stop Ripping My Shit Off" [miaminewtimes.com via the awl]