Sometimes a toy is so obviously, stupidly dangerous, you hope it inspires extra attention and caution on the part of the adults around it. Take, for example, one of my favorite old Creative Playthings toys, the Inquarium In-Crib Aquarium. It consisted of a large vinyl bag full of water, fish, and baby-throat-sized glass pebbles, suspended from long, thick cords. Inside a crib. I mean, what could possibly go wrong?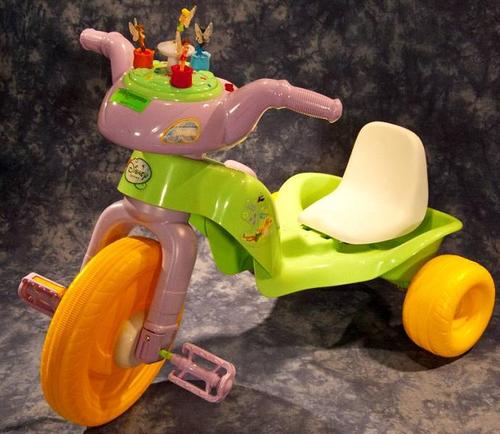 And so two generations of CPSC acculturation later, when the good folks at Kiddieville make and sell 21,000 Disney Princess and Tinkerbell racing trikes that feature a rotating thicket of protruding castles and character figurines in the middle of the handlebars, pointing right into the kid's face, only four incidents of facial laceration get reported.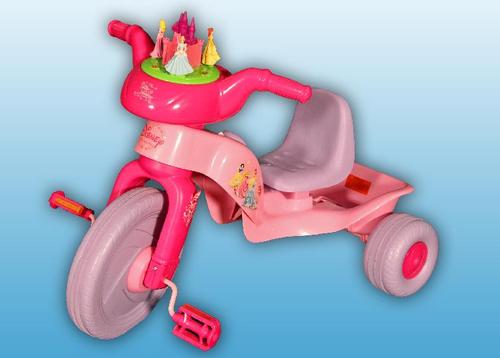 I think we can quietly applaud the apparent vigilance of the forty-odd thousand adults involved here--and then we can wonder WTF was everybody thinking in the first place.
Nov. 1, 2011: Kiddieland Recalls 12,000 Disney-branded Fairies Plastic Trikes Due to Laceration Hazard [cpsc]
Apr. 21, 2011: 9,700 Disney Princess Plastic Trikes Recalled by Kiddieland Due to Laceration Hazard [cpsc]