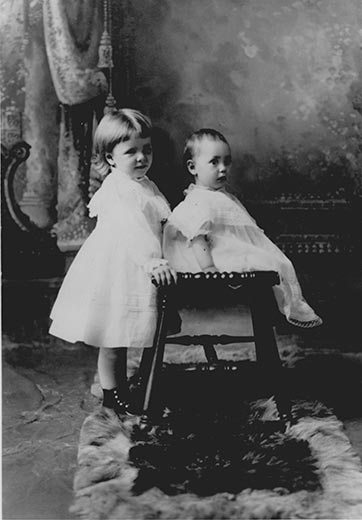 Wow, it feels like I've been waiting my whole parental life for historian Jo B. Paoletti's book, Pink and Blue: Telling the Girls From the Boys in America; I hope it doesn't drive me crazy with subjectivity and suck.
The preview in the Smithsonian Magazine is titled, "When did girls start wearing pink?" but the real issue seems to be the opposite: when did boys stop wearing dresses and long hair? When did the codification of masculine and feminine identity from infancy onward really take hold in the--let's face it, arbitrary--way that it has?
Because yeah, pink for girls is kind of out of control, but it's kind of manageable. The real problem, though, is pink for boys. Holy smokes, does that set'em off. Why is that?
The short answers are very welcome--the pink/blue divide apparently set in around 1940, and Baby Boomers were its first victims/beneficiaries. But it still seems like non-gendered kids clothing, at least, persisted until the mid-80s? Is that what I'm hearing? And that it was the advent of ultrasound, and being able to know the gender of a fetus--and thus shop for it--that brought us to the headbanded, ruffly, rugby-shirted ghettos our kids are mostly born into today.
BUT WHY?? And why do we have to wait for months to see if we'll actually find out? I mean, not to be a jerk, but Professor Paoletti's been about to publish this book for like two years now. Here she is on the BBC in 2009, kind of blaming feminism for the pink hegemony.
Oh, this is interesting, a 1999 article Paoletti wrote, LITTLE LORD FAUNTLEROY AND HIS DAD: The Transformation of Masculine Dress in America, 1880-1900, which I found in the Internet Archive, the simultaneous rise of the business suit and the fussy, velvet & lace Fauntleroy suit trend marks "the return of Father to the nursery," where he starts having a say about raising sons to be masculine like him, not overdressed mama's boys. So it's mens' fault, too.
This is gonna keep bugging me for years, isn't it?
When Did Girls Start Wearing Pink? [smithsonianmag.com]