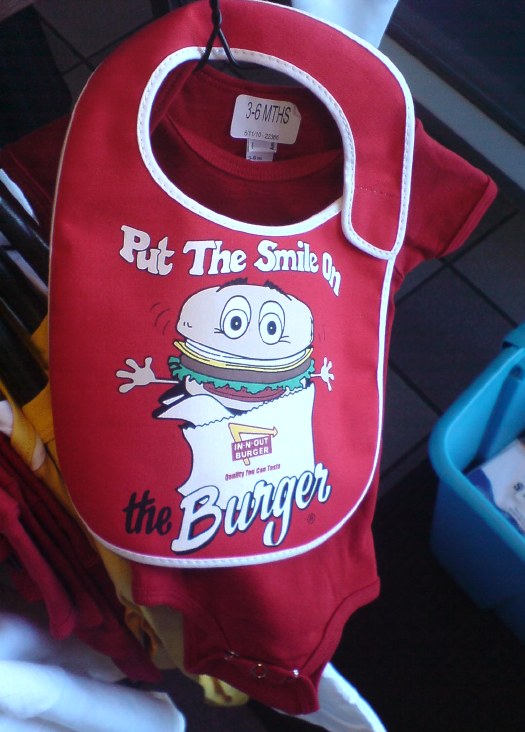 Look, I'll be straight with you: grandparents and cousins and skiing and oceans and whatever are lovely. But deep down, pretty much any trip we take to the Western US is an In 'N Out Burger run.
Over the Christmas/New Year break, for example, on our flight out of Las Vegas, we stopped at the location on Tropicana, just west of the Strip. It's the only location I've been that has a freestanding company store, and well, hmm.
Maybe these two lonely, lame pieces of baby gear mean that all the good stuff had been snapped up already. But given the general crapitude of the rest of the t-shirt designs, I doubt it. They get points for quality, though.
Any West Coast people have an idea what can be done about this situation? Shouldn't In 'N Out have merch as awesome as its food? Or is there a secret menu for that, too?