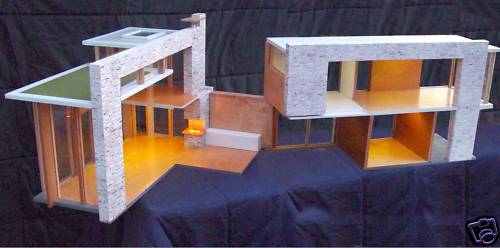 Weird, and interesting. DT commenter MC recognized the newly unveiled brinca dada Emerson dollhouse--from an eBay listing last December.
Sure enough, Here it is/was, and it sold for a whopping $407+75 shipping.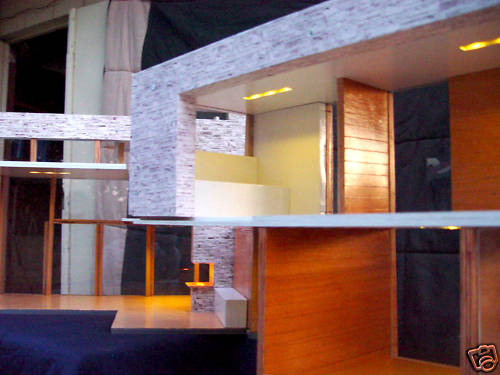 It's not clear whether this was a prototype or a different scale or what, but it has all the features of the production model, including the solar-powered LED lighting, the hardwood and birch construction, and all the finishes, etc. The only apparent difference I can spot: the eBay seller says it was 1:12 scale, and the brinca dada website says it's 1:18. But with 7" high ceilings, that translates to a 10.5' design, which makes more sense. Who knows?
Handcrafted Modern Dollhouse, LED Lights & Solar Panel, auction ended