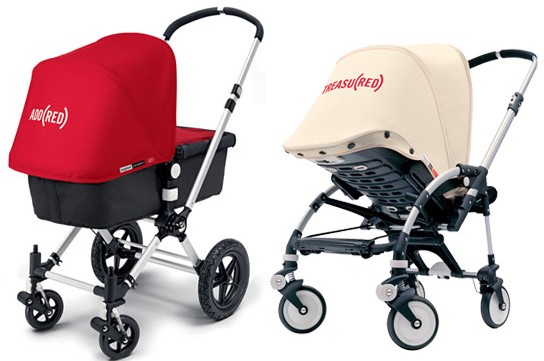 I'm so confu(SED). All this time I thought it was Bugaboo(RED), but now that the whole thing's actually launched, and these limited edition strollers and diaper bags are for actual sale, I find out that it's (BUGABOO)RED, which is part of (PRODUCT)RED.
Also, I'd wan(TED) to mention it when Chris cove(RED) ABC Kids for Babble, but now we know that the (RED) catchphrases which adorn the hood on the special blackout denim Cameleon some other straight-up Cameleon and the Bee say Treasu(RED) and Ado(RED). Glad we have that clea(RED) up.
Meanwhile, I am very ti(RED), so I'm going to (BED).
Whether it's Bugaboo(RED) or (BUGABOO)RED, you can "Shop and make a difference!" [joinred.com]