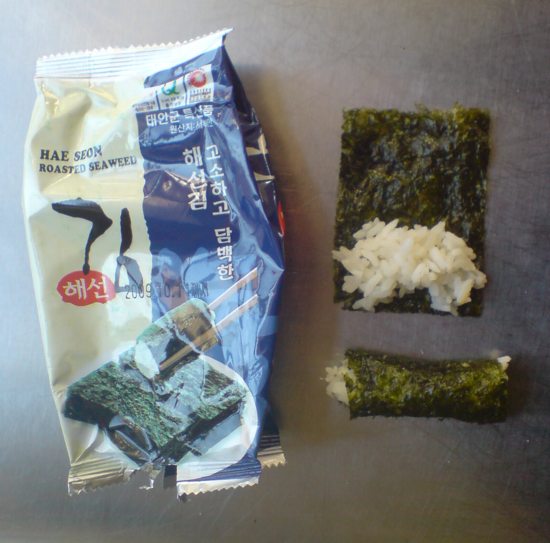 Alright, Korean people. Tell me what you're dusting the little sheets of roasted seaweed with. Because until I see proof otherwise, I'll assume it's baby crack.
We get big sheets of sushi-style Japanese nori all the time for the kid's Veggie Booty-maki lunches. But the last time we were at the Asian grocery store, I grabbed some of the smaller sheets of Korean seaweed, too, thinking it was the same thing, only adorable, Korean BBQ-sized.
But not only are they thinner, bumpier, and a bit flimsier, the Korean seaweed is lightly salted--or something--on the underside. They're also the perfect size for a 1-yo to eat. I made up a few tiny rice rolls for K2 for lunch today--they come out about as long as a Tootsie Roll--and she powered through a stack of them faster'n an admin going through a pack of Newports.