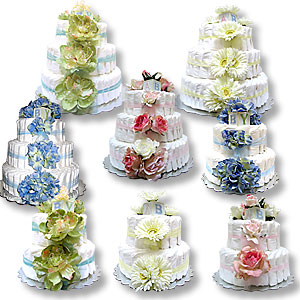 Actually, I don't get it.
Actually, now that I think about it, this is one of the most warped things I can think of. Is this seriously what baby showers are all about?
A 3-tier Bloomers Diaper Cake is $98 from the..the what? the baker? the manufacturer? and $100 from Intuition, the store for TV actress publicists in LA.