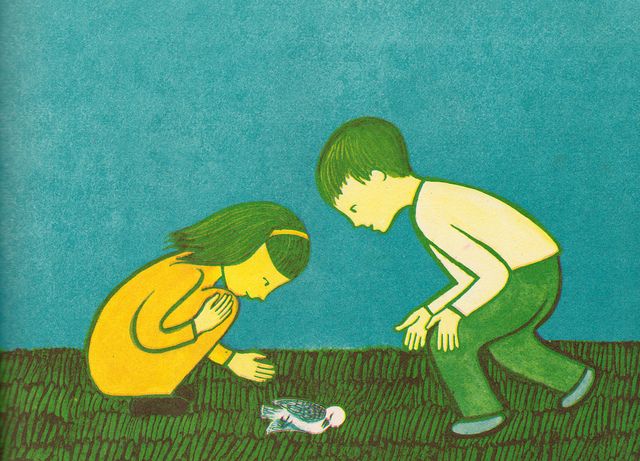 Writer Gabriel Roth was reading Alfie books to his 3yo daughter when he got sandbagged by Death, which made a surprise appearance in the story:
Children have to find out about death at some point. It's a cognitive milestone, like naming colors or counting to 10, only horrible. I don't know how I had hoped the conversation would go, but I would have liked to be a bit more prepared. Even five minutes reading parenting blogs would have helped.
Roth manages to come up with a good selection of storybooks that help kids understand at least the concept of death. But he missed
"And People?"
[slate]
Wait,
$38-102? How is The Dead Bird not in print??
[amazon]
Previous
Dead Bird
coverage:
Margaret Wise Brown was as wack as she was prolific