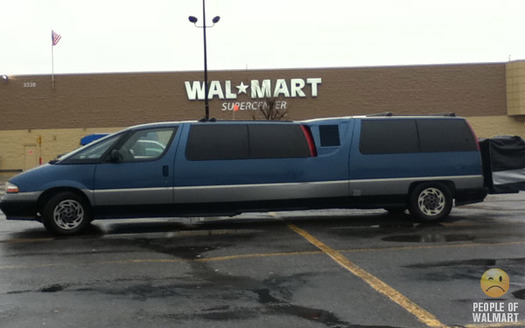 There are days I really worry about this country of ours. When I wonder what it's gonna be like for my kids, how we'll compete, how we'll even survive.
Like when a tiny Soviet refugee country like Estonia can out-stretch and out-customize a Chevy Lumina, and all we can say is, SCREW YOU RUSSKIES, AT LEAST OUR'S IS BIGGER AND CAN FIT ALL THE DUGGARS AND THEIR GROCERIES!
This is one of those days.
19 Kids and Counting [peopleofwalmart via dt apocalypse correspondent @jjdaddyo]
Previously, depressingly: Luminawesome: Chevy Lumina Stretch Luminasine