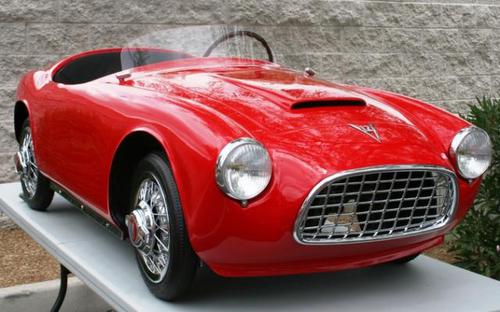 Pencils down, gentlemen, we have a winner.
Is the 1950s Baby Ferrari Bimboracer V12 somehow not the most incredible kid-sized car ever? Does it run on an emminently sensible electric motor at an entirely reasonable speed for preschoolers of 5mph? Does it not have a gorgeous fiberglass Spyder body by Giovanni Michelotti, designer of the Triumph Spitfire and the BMW 2800 CS? Did its original Pirelli tires not say "Bambino" on them? Was it not sold in the US by an outfit called, Ferrari, Inc.?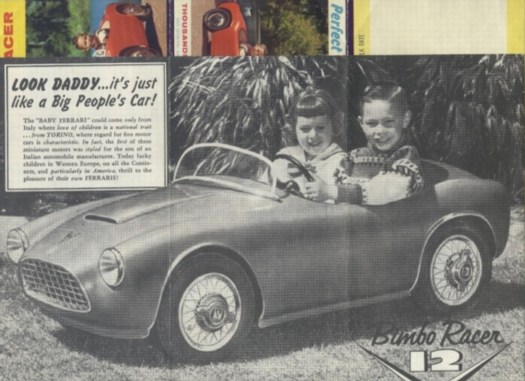 Has Jim of Brighton Motorsports not restored at least five of them over the years, including this extraordinary, nearly completely original example? That's what I thought.
Considering the disaster that Ferrari's licensing has been for at least all of my parenting existence, they could do far worse than bring a low-volume, bespoke masterpiece like the Bimboracer back into the fold.
Ferrari Baby Ferrari Bambino Racer V12 Ferrari electric child's car Convertible 1950, price on request [brightonmotorsports]
2011: Bimboracer: A Child's First Ferrari [hemmings.com via dt hemmings guru dt]