OH, NOW ONE DAY LATER AND WITHOUT AN APOLOGY COMES A BIG OL' NEVER MIND.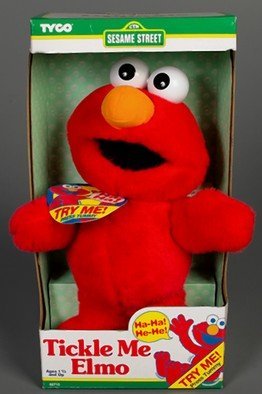 La la la la, la la la la Do you know who just turned 16 years old? Tickle Me Elmo!
If you were only eight years old at the time, you may not remember it, but the 1996 Holiday shopping season was totally Tickle Me Elmo's world. It was nuts. Adults who you'd think would know better threw caution to the wind as they tried desperately to get their hands on that hot little guy.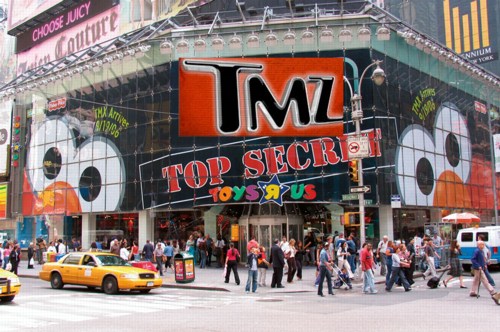 The other amazing thing I just realized, is that it's been six whole years since the big 10th anniversary edition, Tickle Me Elmo TMX, was launched. Remember that? "The Most Closely Guarded Secret in Plush Toys"? Oh, those were wild times, too, when the giant Sesame/Mattel/ToysRUs marketing juggernaut was playing with us, trying to mess with our heads.
If you're 24 years old now, you were probably around 18 when that went down. Which some people might think is too old to be playing with Elmo. But which is certainly well above the age of consent in most states, including New York.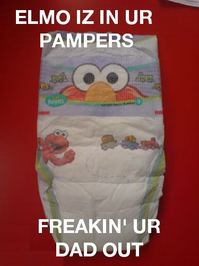 One thing we do know, though, is there's no statute of limitations on Elmo's love for children.
Have you seen Being Elmo: A Puppeteer's Journey, the 2011 documentary about Elmo muppeteer Kevin Clash by Constance Marks? I haven't, but I've only ever heard it's amazing. I'm going to watch it right now on Amazon Instant Video. Here is the cover: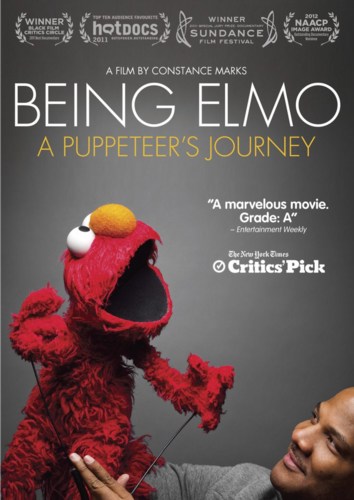 Buy an Original 1996 Tyco Tickle Me Elmo doll on Amazon, for like $135 [amazon]
Shop for Tickle Me Elmo dolls of all ages on eBay [ebay]
Buy or rent Being Elmo: A Puppeteer's Journey on Amazon [amazon]
Previously, in now-uncomfortable blog post titles: Manipulate me, Elmo! Mattel press release reveals how Christmas sausage is made
There's a Party In My Pampers