So Neatorama introduces an Alien facehugger plush toy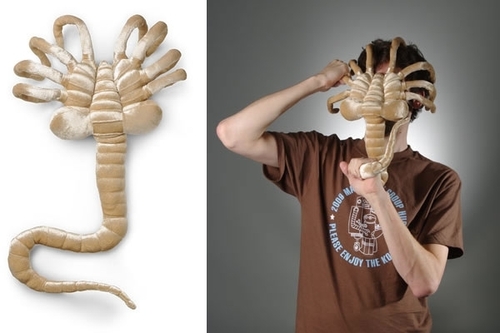 the same time DrFaustusAU starts publishing his Lovecraft X Seuss mashup, The Call of Cthulhu?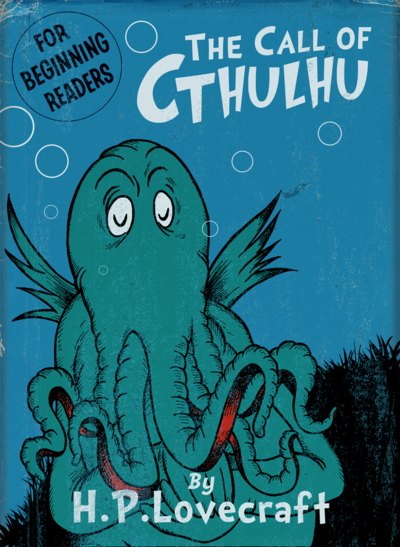 All we need is a plush great vampire squid doll, and we can declare this a toddler tentacle trend!
What's that? Lana Crooks, Plush Moneybags squid, circa the last impending unnecessary financial collapse in 2008? Alright then!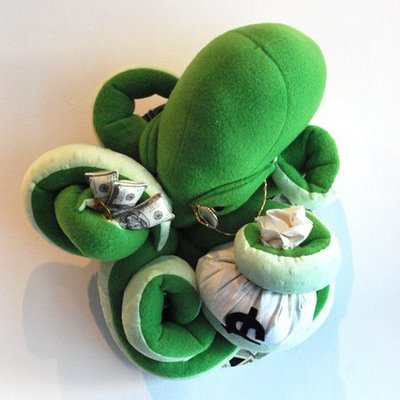 Alien facehugger plush toy, $29.95 [neatoshop via some nerdy dadblog, remind me?]
The Call of Cthulhu by DrFaustusAU [deviantart via mefi and dadcentric]
The Crooked Art of Lana Crooks, including a variety of plush squid [lanacrooks.com via superpunch]
Previously, actually: plush squid is bigger than all y'all