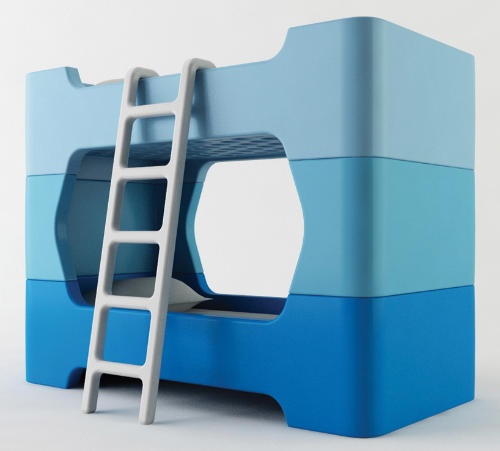 Wow, awesome chunky bunk beds, Marc Newson! Do they come in green? HAHA, trick question! Bunk beds made from giant, single pieces of rotationally spun polyurethane that will ship across the world in a box the size of an SUV? They're the opposite of green!
What these Bunky Beds are, though, are vindication of my argument for the kids-room-friendliness of certain collections of prison cell furniture.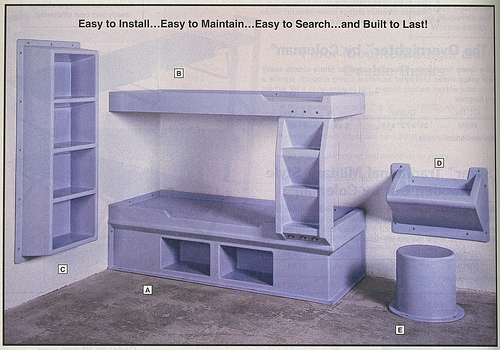 Thank you, Milan, for agreeing with me.
Milan Design Week: Marc Newson Bunky beds for Magis Too [designboom]