Alright, I'm back. And I've got a small stack of Disney Cruise-related posts to get to, but last things first: we tacked a visit to Disney World onto the [wrong] end of our trip. Despite having once worked for The Mouse, I have not been to a Disney park in like 30 years. Holy smokes, the humanity. The fat, lumbering, sunburned, t-shirted, madeover & beglittered humanity.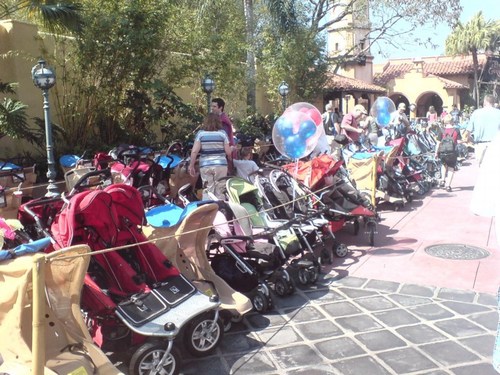 Apparently people wandering around gnawing on massive turkey legs straight out of the Flintstones is considered a sign of progress for civilization? I have no idea. Except that it made this sprawling stroller parking lot outside the Pirates of the Caribbean only the second most stunning sight in Adventureland.
Which turned out to be a stroll in the park compared to Fantasyland. Not only does Fantasyland have 100% fewer trees than Adventureland, it has 200% more strollers. This is one of two sprawls that bracket Small World [way less interesting than I remember] and the truly, deeply crappy Peter Pan ride.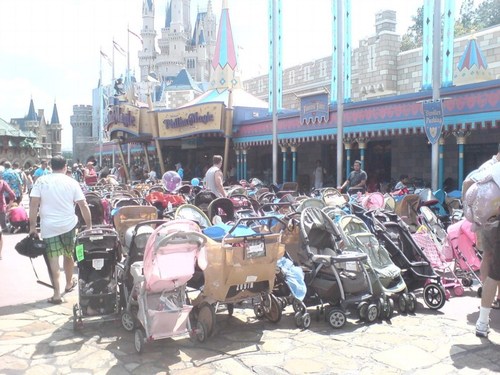 In case you're keeping score at home, in 10 hours on duty, I spotted four Quinnys, three Phil & Teds, and NO Bugaboos or Stokkes. But ONE Orbit. Clearly, the international strollerscenti were all at Epcot.