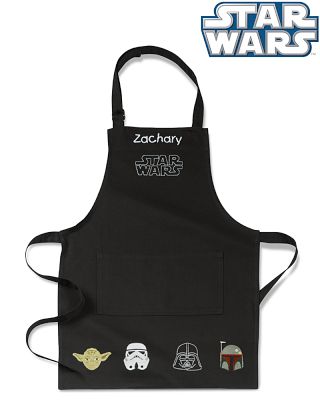 That's Yoda's embroidered head. Embroidered Boba Fett. This apron is somehow both stupider and cooler than the Darth Vader Spatula.
Personalized Kids' Star Wars Apron, $20-25 [williams-sonoma via kottke]
Look! I'm your father's Star Wars apron! $30 or $40 [williams-sonoma]
They had to do the Revenge Return of the Jedi Death Star cookie cutter, because otherwise, it's just a freakin' circle.