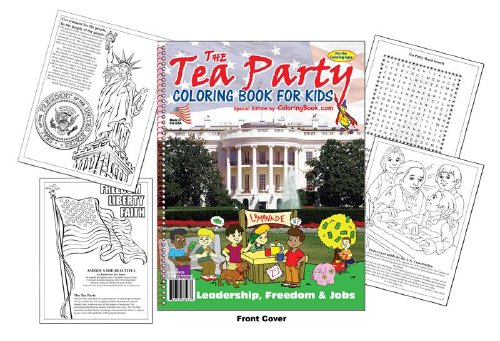 You know, after taking a bit of heat for going all Wonkette on the latest car seat data, I have learned my lesson.
So I'll just point out that this thing exists, and if you want to find out what Wonkette says about the Tea Party Coloring Book for Tea Party Youth, you can just go to Wonkette yourself.
Tea Party Power Panel Coloring Book, $3.59 [coloringbook.com via wonkette]
Hmm, working both sides of the aisle: They also make a President Obama coloring book.
UPDATE: now with amusing and extensive factchecking and actual investigative reporting into the likely corporate backers of this thing, by LA Times art critic Christopher Knight!
Previously: "Democrats wish they controlled the House, just like Mommy!"
Meet your Custom Coloring Book Industrial Complex