Let's just look at the FACTS, shall we?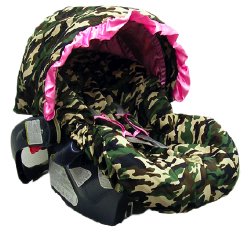 FACT: Big Governmentocrats claim that the use of car seats and booster seats caused the 3% drop in 2009 of traffic accident fatalities for kids under 14.
BUT overall traffic fatalities dropped by 9.7% in 2009, almost three times as much. So doesn't that mean that car seats are actually killing our kids three times as fast as cars alone? Numbers don't lie! But what about nelected Democrats trying to wrap their five-point harnesses around red-blooded American babies like Ray Pelosi LaHood!?
FACT Though the Federal Thuggerment may have stolen the rights of kids 3 & under in all 50 states to ride free, valiant patriots in three states have resisted the Chavez-style booster seat putsch for kids 4-7. Fight The Power, Florida, New York, some other state I can't figure out from this confusing table, and the US Virgin Islands!! You're helping to keep booster seat use flat at 41 percent!
FACT Tom Paine AND Martin Luther King never used a booster seat.
FACT Under the guise of "free" car seat and booster seat inspections, NHTSA Czar David [Hussein] Strickland wants Americans to get used to asking the Federal Government's permission every time they leave the house: "We're urging everyone to get their children's safety seats inspected to make sure their kids are properly protected on every trip, every time."
FACT Now, I'm not racist or anything, but isn't it odd that in 2009, the first year of NObama, use of a car seat for kids 1-3 years old by Non-Hispanic African Americans [aka Muslims] jumped from 74% to 92%? [pdf] How old would a terror baby be in 2009, 1-3? JUST ASKING!
FACT Most American [aka White] kids have already fallen into Big Car Seats' clutches [99% of 0-1, 98% of 1-3, 93% of 4-7]. And Jose, can you see, by the dawnzerly light, that with lower safety restraint usage rates across the board [94% for 0-1, 88% for 1-3, and 74% for 4-7], Mexicans [aka Hispanic/Latinos] are the last line of defense for Our Freedom. The Anchor Sons of Liberty.
THAT OR they're flooding Our Highways with unrestrained kid-shaped projectiles, which they're waiting to launch through the windshield towards us while we're drive-texting. Either way, buy gold now.
Safety seats credited with reducing child deaths in vehicle crashes [washingtonpost.com via fox news morning]
image: Baby Bella Maya Daddy Camo Hot Pink Ruffle Infant Car Seat Cover, $70