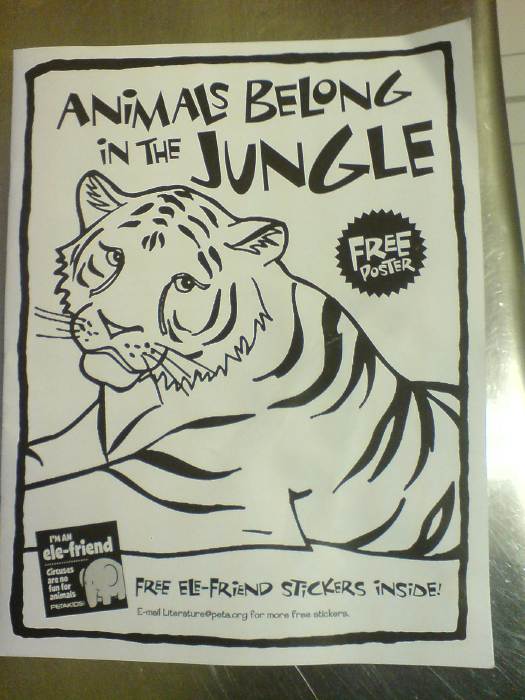 Trying to parent while fully loaded down with zoo ambivalence is hard enough on its own. It's only made worse by living a block away from two of them [National Zoo in DC, Central Park Zoo in NYC]. Which gives the kid a chance to visit the zoo and see the psychotic polar bear, or the crippled kangaroo every week.
Still, I've managed to keep my zoo gripes in check around the kid. So when I explained what the coloring book the hyper-friendly PETA ladies' were handing out was about, she sprang to the zoos' defense.
"Animals Belong In The Jungle" is pretty hard to argue with, though. And to their credit, the PETA book delivers its propaganda in a very reasonable way.
But as the kid's been reading and coloring her way through it--well, that's just the point: she's reading it. And asking questions about mean elephant trainers in the circus. What I'd picked up for my own ironic, parental amusement is now entering my kid's head in a way a "My mom's a MILF" onesie never could. The kid's onto me; the jig is up.