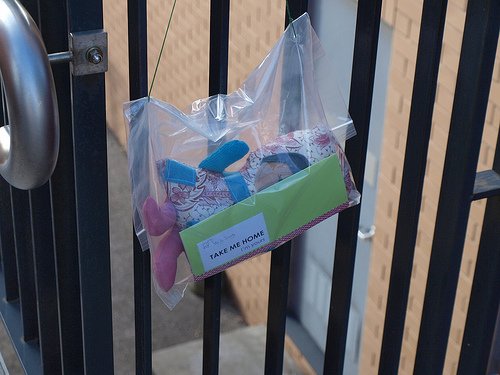 The Toy Society leaves little homemade toys in public for ye random other folks to take home. The toys have a little, "Take me home! Just spreadin' joy!" message and the URL of their blog, where "Found!" stories are logged in, wheresgeorge.com-style.
According to Design Mom's comments, ladies think this concept is: 50% awesome, adorable, inspiring; 40% even better than leaving homebaked pies on a friend's doorstep; 5% health concerns; and 5% laced with cocaine.
That last one is in LA.
The Toy Society [designmom.com]
ex: "Drop #975 has been found!" [thetoysociety]