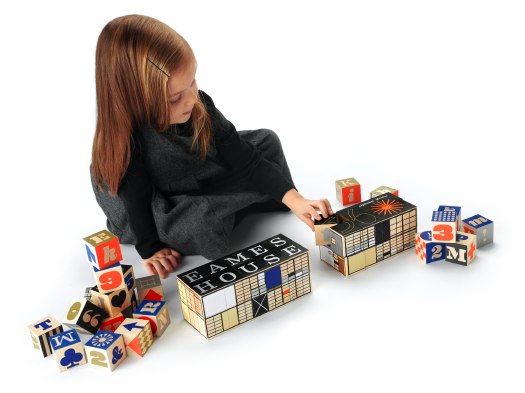 EAMES EAMES EAMES
HOUSE HOUSE HOUSE
BLOCKS BLOCKS BLOCKS D'oh!
House Industries makes it look so easy, but getting stackable awesomeness by mixing an icon of 20th century architecture with classic fonts turns out to be pretty damn hard.
Which is probably why no one has yet tried to turn the Eames House in to a puzzle made of 36 blocks, each of which is hand-silkscreened with architecture elements and various typefaces inspired by the Eames archive.
Eames Blocks will be $150 when they go on sale May 1, 2010 [houseind.com via their publicity guy]
Previously: Sweet, sweet Alexander Girard alphabet blocks by House