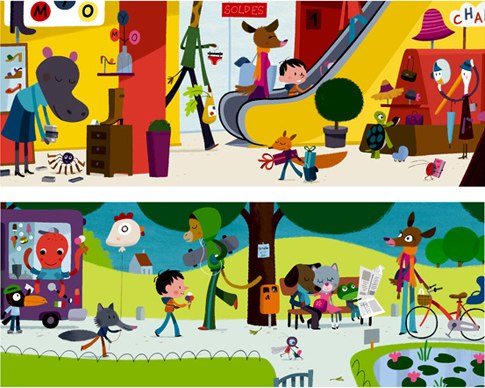 You know how some kids just have to have their blanket, or their bear, or their favorite sweat sock with them, or they go completely boneless and mental?
I just realized that I'm like that with a browser tab open to the awesome work of Belgian illustrator Vincent Mathy. Seriously, it's been on my to-blog list for like a year.
Unfortunately, it was a year which coincides with my Year Of Getting Kind Of Sick Of The Empty "Ooh, Cool! Look At This! Buy This!" School Of Babyblogging. But I went ahead. Because everything sounds better in French.
books by Vincent Mathy on Amazon.fr [amazon.fr]
Vincent Mathy's flickr stream [flickr]