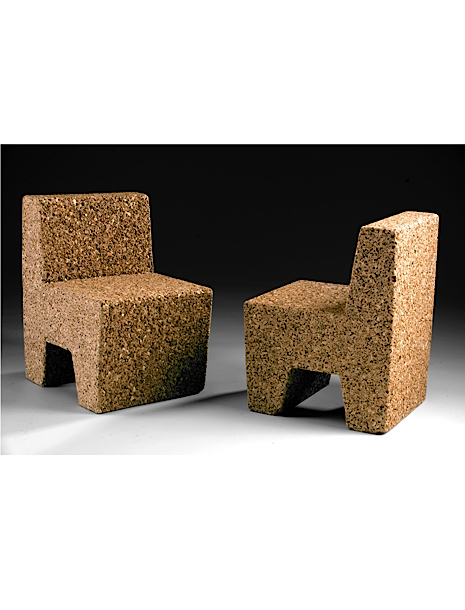 Ever since the Cub chair, Brooklyn designer Daniel Michalik has been refining the technology for molding furniture from eco-awesome cork waste.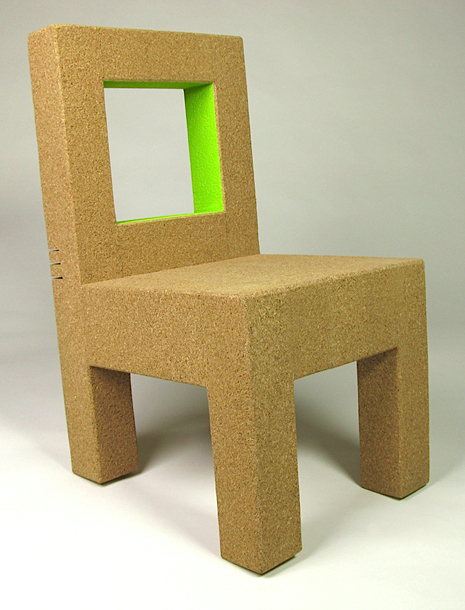 His most recent kid-sized design, the Tilter chair, debuted at ICFF last year, and is currently available at Voos, a proud supporter of local design. It is ideally suited for a particular phase of a kid's development: between the time they stop gnawing indiscriminately on things, and the time they decide to see if they can break the $200 chair right along the perforated edge that gives it just a little spring.
Unfortunately for you, there's no way of really knowing when they'll his that second milestone, so you may experience the guilt-free joy of recycling your DMFD chairs sooner than you think.
DMFD Tilter Chairs, $195 and $1600 [voosfurniture.com via nyt]
DMFD: Daniel Michalik Furniture Design [danielmichalik.com]