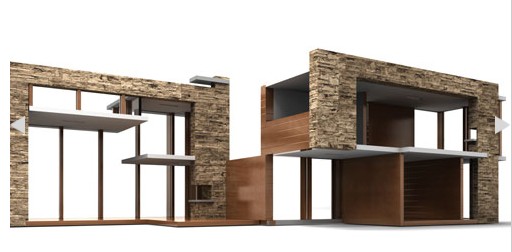 From the twittering sound of things, I am the only dadblogger who didn't make it to Toy Fair 2010 this year. So I'll have to wait to see the Emerson, a new modernist dollhouse by brinca dada [that's day-duh, btw] in person somewhere after it comes out this spring.
My first impression was that it looked like some of the stone & glass houses by the late Hamptons modernist Norman Jaffe. [Actually, my first impression was that now kids will have a place to re-enact all the photos from Unhappy Hipsters. But then I realized you'd have to find some other hipster dolls; the articulated artist model/alien family brinca dada's putting out is too awesomely weird for Dwellian ennui.]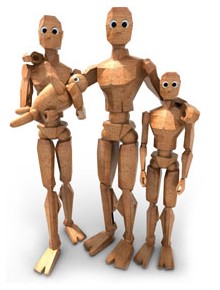 But looking through the press material, I see that Tim Boyle, the architect who designed Emerson, cites Neutra's Kaufman house and A. Quincy Jones's Gary Cooper house as inspirations. I also see that Boyle's co-founder Doug Rollins is a toy- and startup guy I used to know from church. And just like that, membership in the Mormon Modernist Mafia has doubled, from one to two.
Brinca dada says the Emerson will be $299 when it launches this spring. [brincadada.com via fanboy, thanks dt reader marjorie]