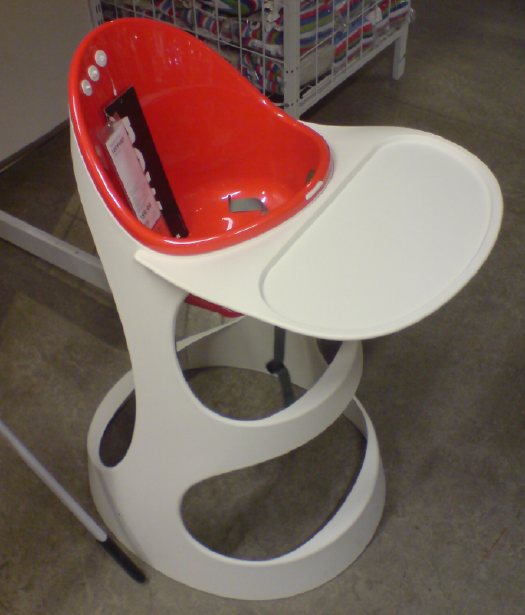 Double Double protein style, with well-done, animal style fries, please!
The curator of the Pram Museum emailed the other day with news of a freaky high chair sighting at her local Ikea in Conshohocken, PA: curvy plastic base in black or white, pop-in seat in red, black, white or transparent smoke [!], plus a detachable tray, all for $60 [additional seats are $20].
She didn't have a picture, though, and there was nothing turning up on any Ikea website anywhere in the world that we could find. So I hoofed it out to Ikea myself, and sure enough, they had just unpacked their shipment.
Of Leopard High Chairs.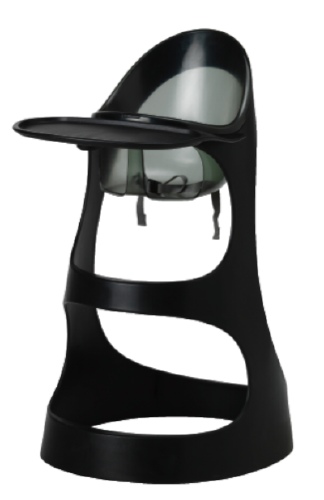 They look kind of awesome in their own Zero-G way. And if you have the inclination--and the space--for a space-age chair on the cheap that doesn't fold down, store, or adapt to any obvious re-use after the kid grows out of the [frankly, slightly smallish] seat, then hotfoot it out to your Ikea, too. Something tells me if these things ever do make it onto the website, they will not be available for shipping.