What does the world of overhyped science and overly alarming and/or underpublicized safety news want you to freak out over this weekend?
I normally don't include product pitches or reality TV shows in the Freakout, but honestly, how could I not?
America's Nex Epidemic: AUTISM

A problem that will dwarf the nation's Deficit or Wall Street meltdown…

The Autism Spectrum Disorder (ASD) epidemic among children in America may lead to the greatest economic crisis this country has ever seen. Autism, more than any other single factor, has the potential to destroy our nation's economy, security and future.

According to recent federally funded studies on autism, around one percent of all US children currently have an autism spectrum disorder (according to the National Survey of Children's Health).

An Ohio State survey found that moms, but not dads, followed their own mothers' parenting practices.
"There was good reason to expect that fathers would have learned parenting from their mothers," Vespa said.

"These fathers were growing up in 70s and 80s and received much of their parenting from their mothers. Although more women were entering the workforce then, they still did the lion's share of parenting and childcare."

Fathers may have been more influenced by their dads rather than their moms, but the surveys used by the study didn't examine their fathers' behavior, Vespa said.

"We really need to learn a lot more about how fathers learn to parent," he said.
Alright then, get crackin'! [
press release @ sciencedaily
]
The Times of London gets its own "exhaustive debunking of the inconclusive science the breastfeeding lobby has been guilting educated Western women with" article. Turns out the NHS is lying to women about the scientific benefits of breastfeeding. So if you're an townhall screamer, this means you may now hate NHS-inspired Obamacare for forcing all women to breastfeed and/or get mastectomies.
There IS this:
For [Joan "Neo-liberal risk culture" "Maternal Industrial Complex"] Wolf, there is only one condition that is clearly reduced by breastfeeding: gastrointestinal infections. In the developing world, breastfeeding is of course life-saving for this very reason. But I am concerned solely with the West, where diarrhoea and vomiting are usually mild complaints of the nursery.
Alright, then. What's the bottom line here, Dr. Wolf?
"People never say 'don't take your baby on a car journey', even though the risk of a car accident is far greater than not breastfeeding. But when it comes to a mother's time, nothing we can ask is too much.

"Let's think about what would happen if we asked fathers to do this, if there were somehow evidence that babies who are looked after by their fathers at home for six months do better. We would see a lot more critiquing of the science, a lot more people saying the benefit is marginal, a greater reluctance to offer the advice."

And that is probably a truth about breastfeeding we can all agree on.
Wow, didn't see that coming.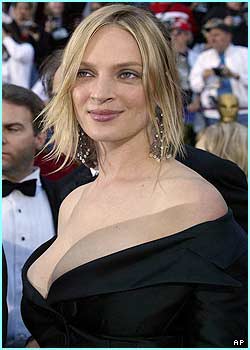 In other breastfeeding news, UNC researchers have found that breastfeeding prevents breast cancer. Even a weary skeptic in the Times story says, ""The breast cancer data is pretty solid," Which is all the proof you need to start warning your wavering breastfeeding friend that sure, she could stop breastfeeding if she wants to get cancer. [press release at sciencedaily]
Recall Freakouts: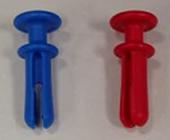 Plastic toy nails in 1.6 million Little Tikes work benches and tool sets have been recalled after an 11-mo kid got one lodged in his throat. The company is offering a free replacement nail. [pictures, model nos. and UPC codes at cpsc.gov]
87 of these things belong together...Just check out the FDA's list of recalled medical devices and tell me that those bacteria-filled Nuby gel teethers aren't completely lost and out of place. It's awesome that Jeremiah has assembled a photo gallery of the recalled teether models on Z Recommends, but he shouldn't have to. Seriously, someone at FDA should be CC'ing someone at CPSC about consumer-facing stuff like this; the FDA's recall process seems pretty hopeless for civilians. [fda.gov, zrecs]
Have a great weekend--if you can!