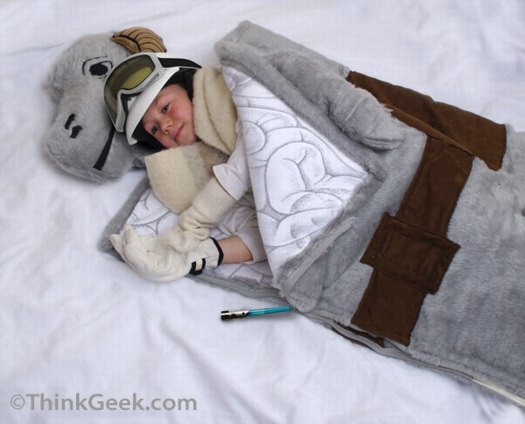 The only thing I don't understand about this insanely awesome tauntaun sleeping bag--with guts printed on the inside, and a freakin' light saber zipper pull!--is why it took nineteen 29 [simple math!] years for them to make it.
Seriously, I would trade every Darth Vader toaster in the world for just one of these things. OK, I'd probably need two.
Tauntaun Sleeping Bag, $40 [thinkgeek via dt reader ray]
UPDATE Of course, this turned out to be one of Think Geek's April Fool's Day products, but the response was so tremendous, they're trying to put it into production. They've added a notification signup at the link above.