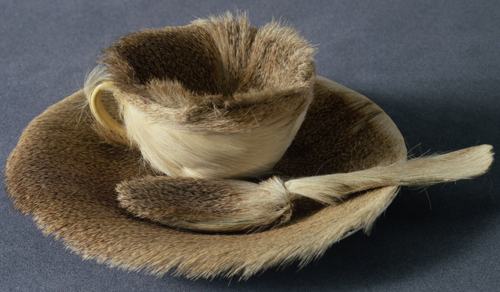 From the discussion of Meret Oppenheim's Object on MoMA's newly designed website:
Oppenheim's fur-lined teacup is perhaps the single most notorious Surrealist object. Its subtle perversity was inspired by a conversation between Oppenheim, Pablo Picasso, and the photographer Dora Maar at a Paris café: admiring Oppenheim's fur-trimmed bracelets, Picasso remarked that one could cover just about anything with fur. "Even this cup and saucer," Oppenheim replied.
Well, there's nothing subtle about the perversity Ms. Oppenheim inspired among the stylists at Vogue this month. A photospread about animal prints by Raymond Meier titled "Born to be Wild" [Really, Vogue? Three months and that's the best you can do?] features a fur-covered Bugaboo Cameleon.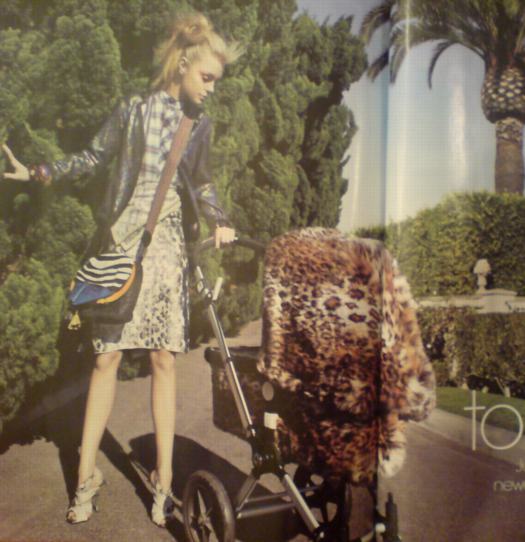 Is there really no one else out there--besides my wife, and I know her excuse, since she'd been planning to finally crack open her copy this weekend--who reads both Daddy Types and Vogue? I'm the Bug man here. Need the info!