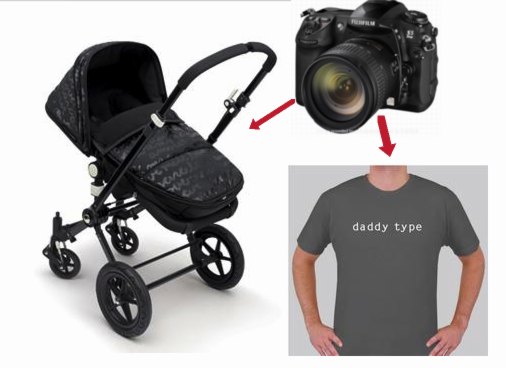 Alright, people, how long will it take for a Marc Jacobs for Bugaboo Bugaboo to turn up in the wild? I've got a sweet, sweet daddytype t-shirt prototype in a never-produced color [red, orange, navy, pink maybe?] for the first person to send me a photograph of one of these black-on-black rigs actually out of the box and on the street.
Where to look?
15 Marc Jacobs for Bugaboo Bugaboos were sold in the last couple of weeks:
6 in NYC

4 in Paris

2 in London

2 in Dubai

1 in Amsterdam

One of the Paris Bugs is still in the box, being flipped as I type. So until that one hits the street, there are only 14 possibilities.

And that's the minimum number. Call them exhibition copies or artist proofs or samples, but I have a hard time believing there wouldn't be at least a few MJxB's held back for gifts, for celebrities, for the archive, etc. That's just sheer speculation on my part. But if the first photo ends up being taken by an ex-con paparazzo in from Brazil on a tourist visa, you can assume I was right.

Now get stalking!