I guess it is a small island, so how far could they go? DT's family car man in London Wesley first crossed paths with this 1976 Rolls Royce Silver Shadow wagon on the street, in front of the V&A. Now just nine fortnights later, he's found it again, this time via his saved eBay searches.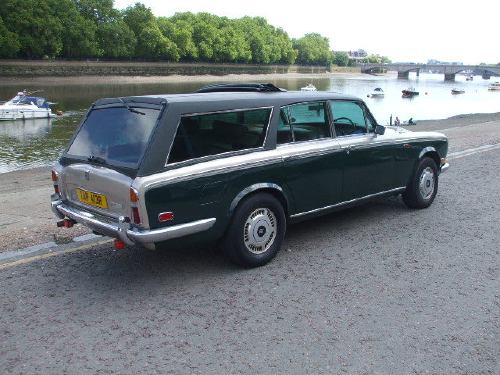 The car, we learn, is known as the Silver Shadow Safari, and it was "converted at great expense by a marque expert." At great expense, yet alas, without great aesthetic success. Especially from the rear 3/4 view of that D-pillar and roofline, we are reminded of a camper top from the colonies. Unfortunate. So too, the aft storage bins, which, in the absence of boxes of shells or freshly bagged pheasants, strike us as unnecessarily obtrusive. At least we are assured the boot can still accommodate a Bugaboo Gecko. ['Ello, is that a spot of rust we see on the rear window frame, what what?]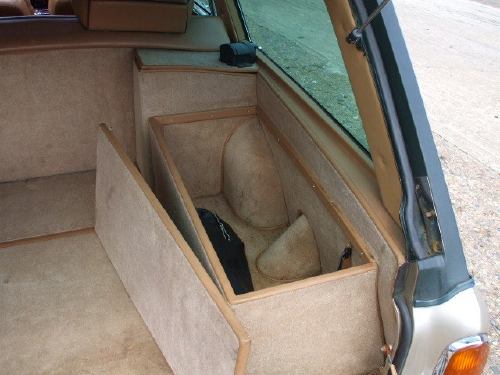 At an opening bid of £25,000, the Silver Shadow Safari is 4-10x dearer than the more pedestrian 4-door saloons of similar vintage. Uniqueness demands a premium, of course, but we have seen Rolls Royce estates sell--and not sell--for much less. This wagon has already not sold for £40,000 on eBay, in fact, and we suspect this Safari won't be breaking camp for a new home until it lightens its load by another £5-10,000 or so. Unless, perhaps if that Gecko is included, and outfitted with matching Connolly hides...
1976 ROLLS ROYCE SILVER SHADOW SAFARI ESTATE | Totally Unique [sic], opening bid £25,000, ends Aug. 22 [ebay.co.uk via dt reader wesley]