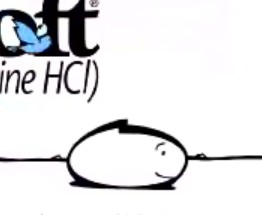 Even though they regularly name kids after when and where they were conceived [Brooklyn, Indiana August], I haven't heard of anyone naming his kid after how they were conceived. There have been Vans and even a Viggo on our playground, but no Viagras or Vitros.
And though brands like Chanel, Courvoisier and even ESPN have been used as kids names, no one seems to put drug names on their list. Which may have made since in the Xanax era, but since the pharmaceutical companies' push into direct-to-consumer marketing over the last 10-15 years, drug names seem to have gotten cuddlier. [Here's a 2003 NYTimes article about the art & science of drug naming. via Igor, a naming consultancy in San Francisco, who's trying hard to get to the top of the Google results for the drug naming business.]

I mean, is it just me? Aren't Paxil, Ambien, and Cialis kind of cute names? Tramadol, Klonopin, and Zyrtec, not so much.
Normally, I'd say, "What's your favorite drug name/baby name? Post it in the comments below!" but that'd imply that I could pick them out of the 5,000 daily comment spams I'm drowning in.
A bit of a slog, but worth it: Hey, Aceon! Drugs A-Z [rxlist.com]