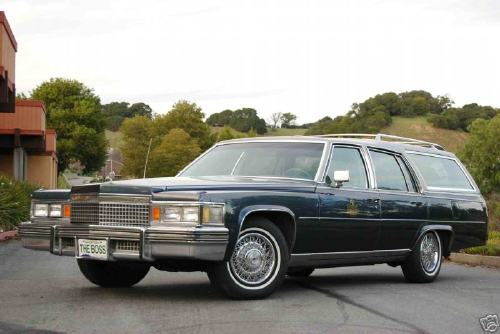 Uh-oh, it's put up or shut up time. That 1979 Cadillac station wagon Jalopnik spotted back in December is now online. On sale. on eBay.
Back then, I said I'd suddenly felt desperate to buy one, and now one--the same one, custom-made for the Harris Ranch by legendary Cadillac coachbuilders Hess & Eisenhardt, and in excellent-sounding condition after a garage-kept life on the range--is for sale.
Holy crap, there's only one day left, too. This is really going to mess up my weekend plans.
1979 Cadillac Fleetwood Brougham d'Elegance Wagon, currently $9,500, reserve not met, auction ends Mar. 15 Wait, what? Mar. 15?? [ebay via jalopnik]
Previously: Cadillac station wagon?? Jackson 5ive's Cadillac Station Wagon??