One of the highlights of the Iconosphere event last week was meeting one of the big new marketing brains at Volkswagen. The first thing I did--after high-fiving him on the company's awesome 40-Germans-in-a-Malibu-beach-house research stunt, Project Moonraker, was to tell him to get the damn Microbus concept back on track, because young families would be all over it.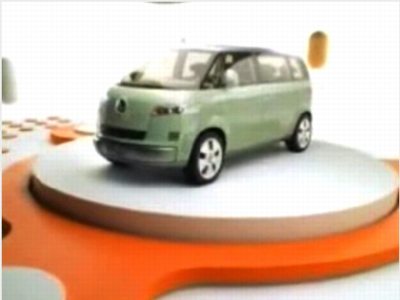 Watching VW's promo mood video for the new Microbus, circa 2001, it still just boggles my mind that the company ever derailed it in the first place:
So we had this idea...
What if we built
an honest
intelligently designed
multi-purpose vehicle
with that most elusive of qualities--
a soul...
Yeah, what if.
Has anyone seen the sequel, What if we botched that idea and went with an inane Chrysler rebadge instead"?
Volkswagen Van Concept on Video, Circa 2001 [jalopnik]
Previously: VW's Real World - Malibu
Hippies getting mixed signals from VW