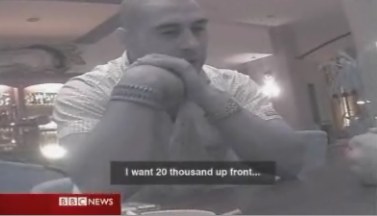 Yes, it's that time of year, when someone at the BBC decides they'd like to summer in Bulgaria, so they arrange for a story about babysmuggling.
This time, the BBC conducted a month-long sting operation that resulted in three arrests so far. Unlike the most recent cases, where pregnant Bulgarian women were taken to France to give birth--and sell their newborns for EUR10,000, this smuggling operation deals in toddlers, which go for around EUR60,000.
Above is "Harry" the humansmuggler, on hidden camera, talking about his payments [1/3, 1/3, 1/3] and his route ["always" does Calais, but he's thinking about the ferry from Northern Ireland this time]. He says he's sold babies already to Norway and Germany.
And below, exclusive and dramatic footage of Harry getting busted while making the drop.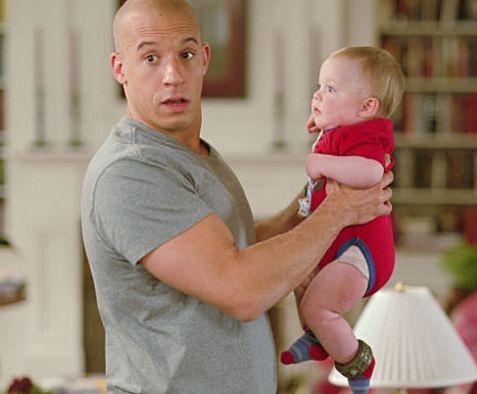 You'll notice the baby was outfitted with an radio tracking device and was at no time in actual danger. Also, he got his SAG card out of it, so really, it's win-win.
BBC exposes Bulgarian baby trade [bbc.co.uk]
Previously: Baby-Smugglin' Romas Busted