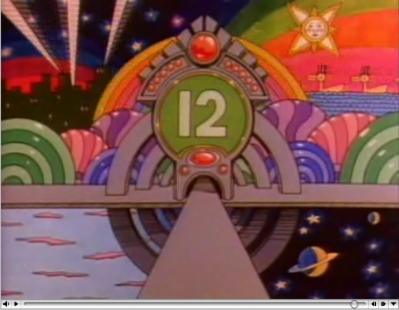 So what if it's too fast to really teach a kid to count to twelve? Maybe she'll learn some of the groove and rhythm that she did NOT inherit from her father.
Either way, watching The Pointer Sisters' "Pinball Number Count" from Sesame Street makes it really obvious to me that Children's Television Workshop needs to stuff Elmo in the box and start releasing vintage episodes of The Street on DVD pronto.
update: After
reading about DJ Food's remix, I think that that's what this QT is.
I was having a hard time figuring out the pedagogical strategy behind the total random number order in the video, but that's because it mixes together parts of each number's animation and audio. Thanks, Geoff.]

"Pinball Number Count" - The Pointer Sisters [hosted by nico at bac.ro via antville]
Remixes from Family Guy and DJ Food