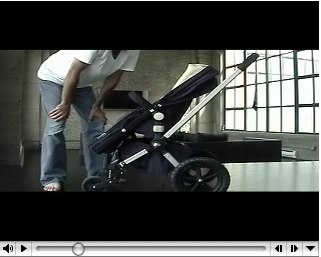 I don't know what rocks better:
A) this dad's enthusiasm for his new stroller, which prompted him to make his own live-action approximation of Bugaboo's own animated demo.
B) the sweet lofty real estate that is the setting for the video, OR
C) the fact that there are networks of people forwarding amateur stroller porn around the Internet.
I'm voting for D) all of the above.
Why The Bugaboo by Vic Eldemir [mac.com, thanks ava]