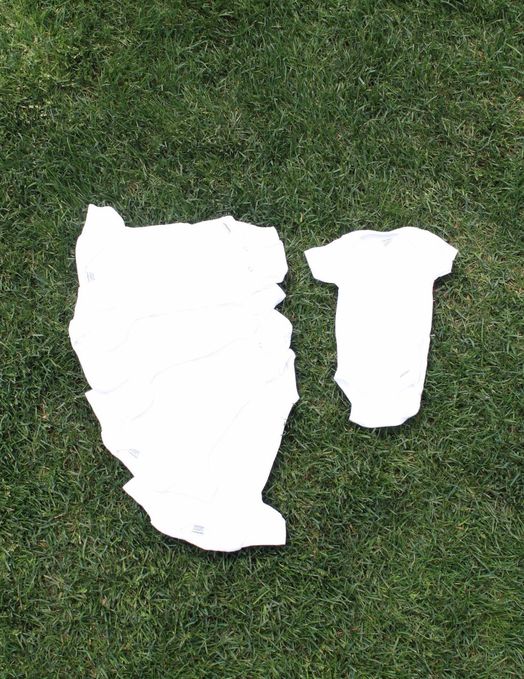 The artist Rob Pruitt has been selling all kinds of his own random clutter on eBay for a couple of years now. This summer, he's turned his Rob Pruitt Flea Market into a Brant Family Flea Market, by setting up shop in the Greenwich art barn of collector/publisher/polo magnate Peter Brant, and his supermodel wife Stephanie Seymour.
While the Versace gowns and English suits and Louboutins are all priced up where you'd expect, the Brant Family Flea Market also includes mountains of cheap stuff, too.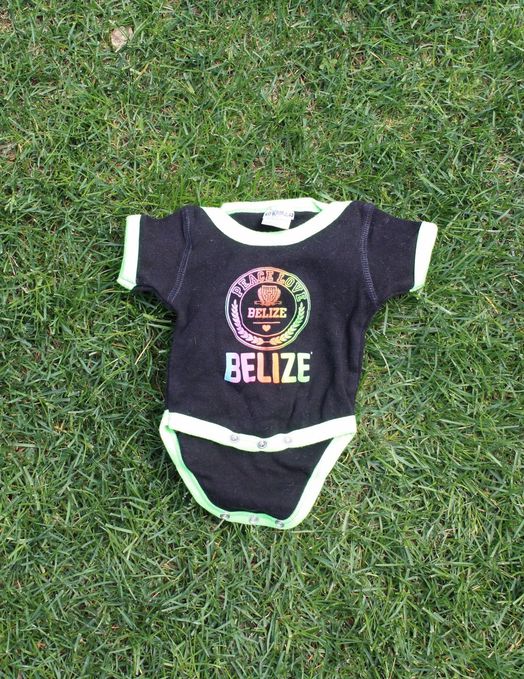 So you can buy this five-pack of 0-3mo Gerber Onesies knowing that one might have been worn once by a tiny scion, that the money you spend goes to a good cause (Bard College), and that you now have an 8x10 glossy photo of the Onesies signed by Rob Pruitt, ideal for framing and hanging in the nursery. Why not buy the Belize onesie, too, and make a diptych?
Brant Family's Flea Market: Gerber 5 Plain White Cotton Onesies Size 0-3 Months, $5+$5s/h [ebay]
Brant Family's Flea Market: Kid Popular Peace Love Belize Ringer Onesie Size 6 M, $2+$5s/h