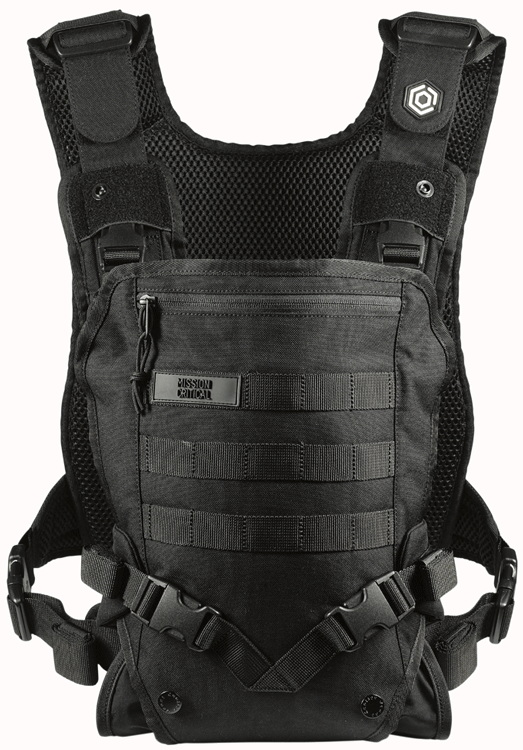 The Tactical Baby Carrier from Mission Critical looks like it's just a bodycam and a couple of Kevlar inserts shy of a Take Your Kid To Work outfit for law enforcement. There is black for urban crowd control, coyote for desert and border deployments, and grey for fashion, I guess.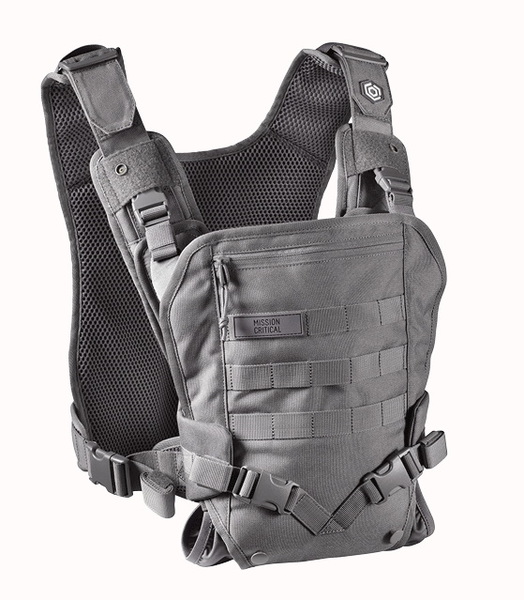 The only way this baby carrier could be more outstandingly manly is if it came with a rock climbing harness. Also that back panel is huge.
Mission Critical Baby Carrier, $190, plus extra for some matching manly accessories [missioncritical.cc via dt's man nathan]
Compare to the original BABYBJORN Baby Carrier for like $59 [amazon]
Related, previously: Does this baby carrier make my manboobs look big?