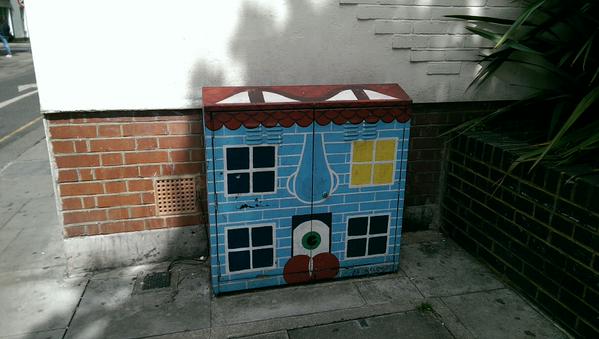 "Junction box made up like a trippy doll's house on Whitecross Street, EC1 pic.twitter.com/dLjeAORR3U" Let everyone adopt+paint a junction box?

— Polly Toynbee (@pollytoynbee) May 30, 2015
This would be a legitimately cool dollhouse, btw. If Barry McGee or some Anorak Magazine illustrator hasn't already done it, I'd say you have a project a'waiting.