"I WANTED TO HAVE AN ESTATE SALE OF MY OWN BUT OBVIOUSLY I COULDN'T GET ANY ENJOYMENT FROM IT MYSELF IF I WAS DEAD. SO I DECIDED TO DO IT NOW."
Bathing Ape's in that awkward phase of a brand's life, when it's totally played out, but before the revival. I guess NIGO® couldn't wait for his resurgence, or maybe he worried it'd never come, and if it didn't his dream of having a giant, Warhol-style blockbuster auction extravaganza at Sotheby's where people go bonkers over his cookie jar collection and marvel at his incredibly refined, diverse, and prescient taste, might never materialize.
Which is why he unloaded his merch on Tuesday in Hong Kong. Basically, he collected Eames and Prouvé, like everybody else. And Murakami. And Kaws. And some Louis Vuitton, both vintage and custom. And yes, there were cookie jars, and Star Wars figurines, mint-in-box.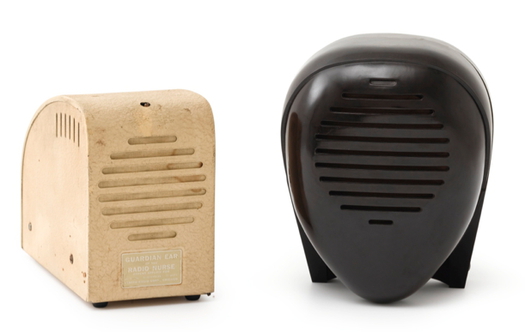 Surprising to me, though, were these two kid-related items. The Isamu Noguchi Radio Nurse baby monitor is a design classic, of course, with Japanese heritage, and the speaker does resemble Darth Vader. So sure. It sold for just $30,000HK, or $3900 US, which seems like a good deal for a compete example with it's original box. No NIGO® premium here.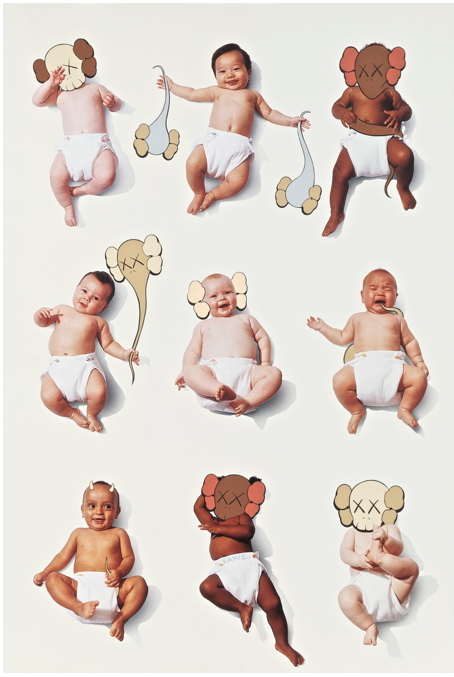 This painted Infant Poster by KAWS, on the other hand, did go nuts. There's no date, but KAWS has been painting and drawing on top of these stock photos of babies since at least 2000. They were a staple at KAWS' Tokyo BAPE shop Original Fake which opened in 2006 and closed last year. [A couple of overdrawn prints are available here.]
Though an Infant Print screenprint (ed. 50) sold for $2500 a few years ago, Sotheby's HK had a low, $HK10-15,000 ($1200-1900US) estimate on this unique, multibaby poster. Which ended up going for $HK275,000 ($35,500US).
Sounds like the KAWS brand is still going strong, at least in Hong Kong's blingier nurseries.
Lot 53 | Isamu Noguchi RADIO NURSE BABY MONITOR WITH GUARDIAN EAR, est. $HK30-40,000, sold $HK30,000 [sothebys]
Lot 91 | KAWS, BABY POSTER, est $HK10-15,000, sold $HK275,000 [sothebys]
NIGO® Only Lives Twice, Oct. 7, 2014 [sothebys]