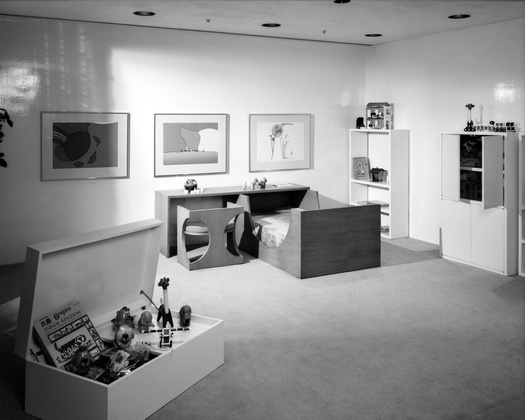 Architect Edward Durell Stone designed MoMA, the Kennedy Center, and the house next door to us on the Upper East Side, but I had no idea he ever designed kids furniture. Yet here some is.

In 1969 Stone built the Orlando headquarters for Tupperware, and it looks like he also threw in a kid-sized (twin) bed/desk, chair and toybox for the TupperToys showroom. [See the Shape-O ball and Zoo-it-Yourself animals on the desktop and in the box? We totally had those things growing up. I would close the Shape-O ball on my brother's finger like a marauding clam.]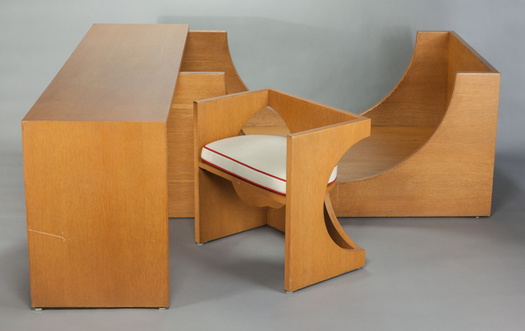 Anyway, what we see here is oak and veneer, with a little more wear than you'd expect from a showroom piece, but less than you'd get from a kid's desk that's actually been used for 40+ years. It seems that one of the executives at Tupperware rescued the Stone furniture in 1993 when the company was tanking [and was apparently preparing to sell the Stone building to the Country Music Association for a retirement home? Did this happen?]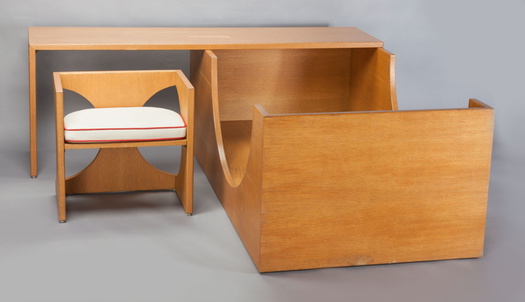 And now it can be yours, for the ambitious opening bid of $3,000 ($3,750 with premium) at Heritage Auction's 20th/21st Century Design sale next Wednesday. 4/24 UPDATE: Give them a call if you like; it seems they didn't sell.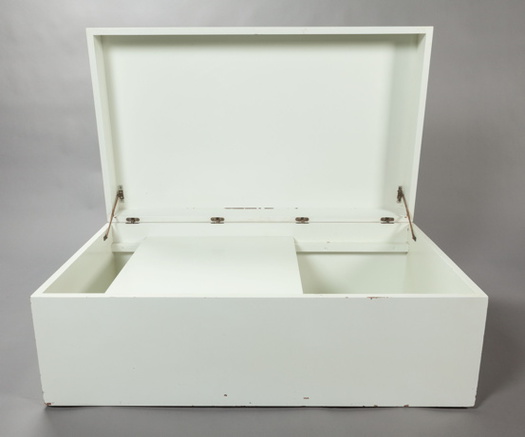 I gotta say, the bed and chair are nice, but a bit clunky. Buy them for their rarity and historical significance, ahem. The toybox is a freebie. Honestly, it looks like a Popular Mechanics project to me. And I say that as a fan of both Stone and Popular Mechanics projects.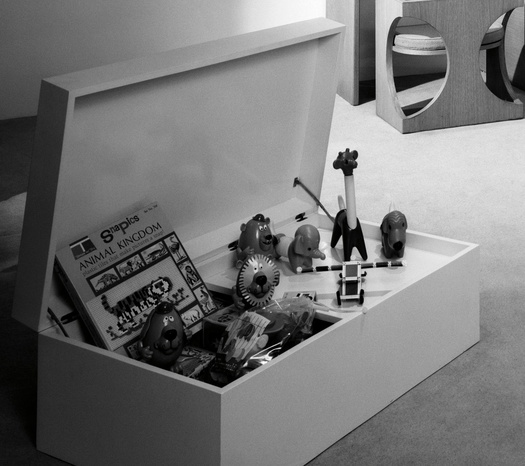 What's more interesting, though, are some of the toys in the old Ezra Stoller photo up top: like the Mr. Potatohead-looking snap-together animals in the toybox. And the mod, Mondrian-ish dollhouse on the corner shelf. Not sure if that's Stone or Tupperware, but it looks like a party.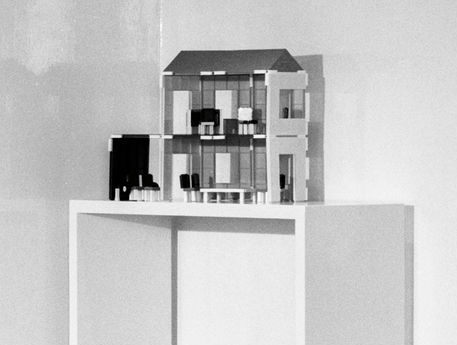 Lot 62083, 23 Apr 2014: EDWARD DURELL STONE (American, 1902-1978). Children's Bed, Desk and Chair Set with Toy Box, 1969, est. $4-6,000 [ha.com]
Previously: Tupperware Noah's Ark triggers flood of childhood memories