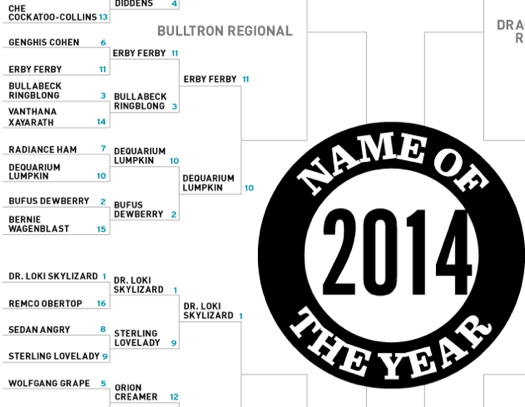 Now that the NCAA Finals are behind us for another year, let's take a look at the brackets that really matter: the 2014 Name Of The Year, hosted this time around by The Concourse at Deadspin. I was out as soon as Genghis Cohen lost to Erby Ferby. Definitely did not see that coming.
2014 Name Of The Year Sweet 16 [theconcourse.deadspin via dt reader rolf]
NOTY Elite 8
Polls were supposed to close for the Final Four Monday Morning.