In some ways, the Noomad cargo fork looks completely brilliant, the way it trades one front wheel for two, and can hold a suitcase or whatever, centered and low to the ground while you ride.
In other ways, like when every twitch of the handlebars gets amplified by the front-heavy load, or when the folks in the demo video above go careening through a Spanish plaza at a speed that must have made the steadicam operator tingle with joy, it looks unworkable, if not completely nuts.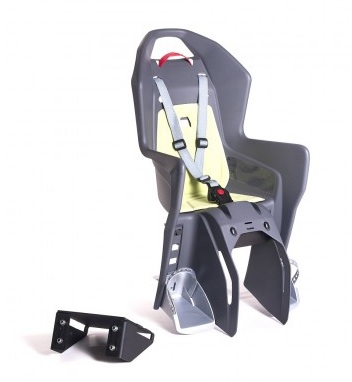 And if I have to plot lashing your kid into a Noomad bikeseat adapter and turning him into a hood ornament on this new-fangled contraption on this spectrum, I'd put it closer to nuts.
But maybe it just takes getting used to. I mean, we ride kids on the handlebars and in bakfiets nowadays, right? What do actual bike people think?
Noomad Bike Advanced Riding System starts at EUR 441, plus EUR 85 for the child seat and support bracket [noomadbike via dt reader rolf]