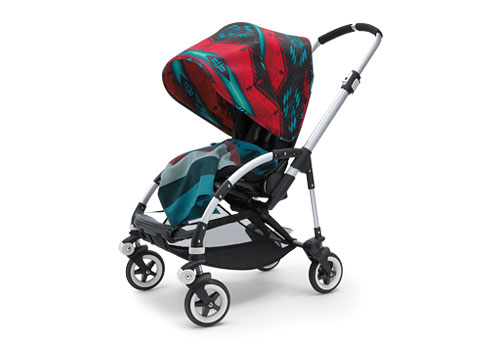 I've kept kind of quiet on the barrage of special edition Bugaboos lately, but this Pendleton colabo looks just quirky enough it might work.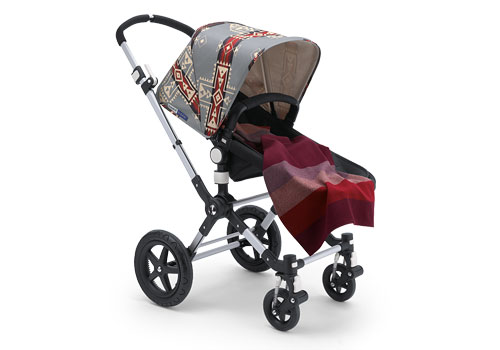 Unlike some special editions which are nothing more than a whimsical canopy, the Pendleton Bugaboos include a bassinet cover and an actual Pendleton wool blanket. Those canopy patterns, though, are printed on cordura nylon not wool. Which is both logical and unfortunate.
There's only one Pendleton pattern per model, too, so if you want, say, Spirit of the Peoples on a Cameleon, you're as out of luck as an American Indian at a treaty negotiation. So who knows, this may be one of those great concepts that doesn't hold up in the execution. If you've seen one in person, let's hear about it below.
bugaboo + Pendleton special edition fabric sets, $269, I think, stroller not included [bugaboo]