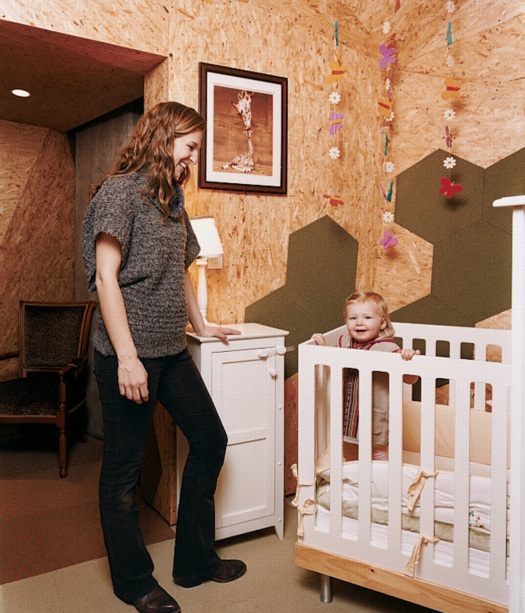 While searching around for OSB kid furniture I came across this loft renovation that Openshop did in 2006. The architects stuck the master bedroom and a nursery into a big OSB form they called a hive. To soften things up a bit, and perhaps underscore the hive theme, they stuck hexagonal FLOR carpet tiles here and there.
Naturally, Dwell Magazine was ON it.
Bummer about the crib bumpers., but otherwise, high five for the kid's Andean peasant tunic and the classic Oeuf Crib.
Dwell | Hive Minded [dwell]
Openshop Studio [osthinks.com]
UPDATE FROM THE COMMENTS: Ben rightly points out that OSB is a crappy material for kid-related projects, because it is tough to finish and constantly sheds.