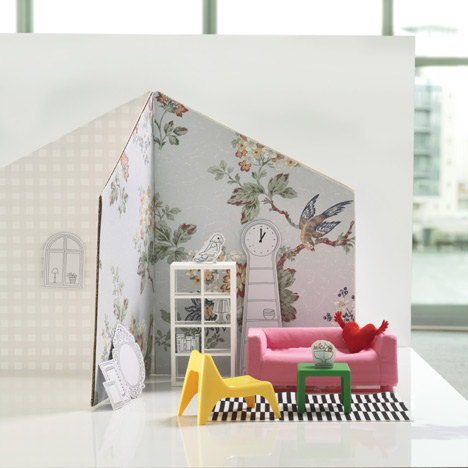 Doesn't it seem weird that Ikea hasn't had doll house furniture all along? I mean, think about it. Anyway, they have it now. It's in the new catalogue. One room's worth, four pieces. It looks pretty pointless.
On the other hand, this little doll, with its little bed and blankets and throw rugs and night lights and outfits on little hangars living inside a storage cube looks downright adorable. Only about 1/3 of this diorama is actually for sale, though, so hide the catalogue or start sewing.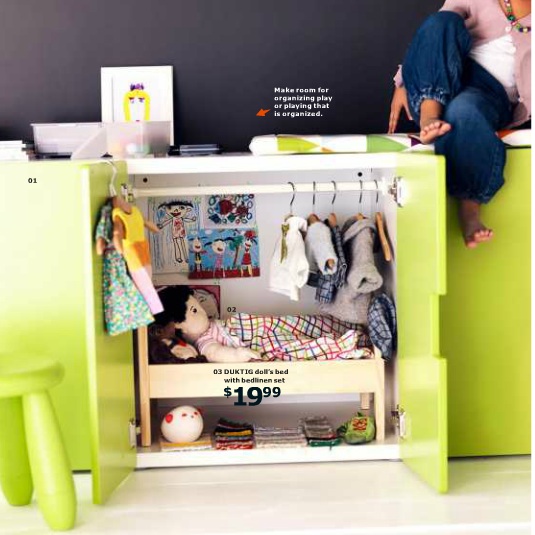 See the Ikea 2014 catalogue online. p. 238 and 71, respectively]
UPDATE: And indeed, as dollhouse people already know, Ikea did have dollhouses and furniture, if not all along, then at least in 2004-5. Thanks to Christine of Call Small for the tip on the Lillabo dollhouse and furniture, which, here's one on eBay UK for just £10.00. Oh. with free in person pick-up in Nailsea, Somerset. Good luck. But anyway, you get the idea.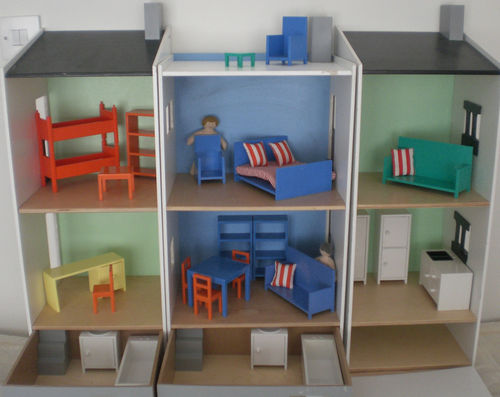 There are some Ikea "Lillabo" dollhouse pieces on eBay US, too, but most are their knockoff Brio train. Really, you only need one of those bays, not three. How were they sold? In ones, twos? threes?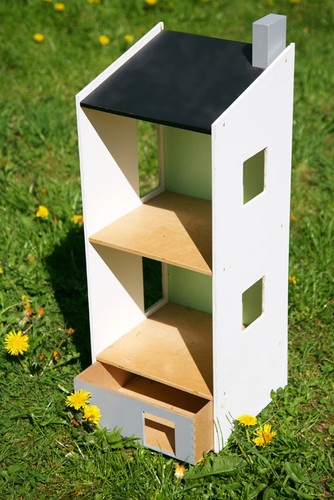 Holy smokes, people, those are made of wood, real wood, not plastic? That is quite nice. Very Creative Playthings. That eBay auction from 18 months ago says it's from the early 90s.
update update: And here is someone who used her Lillabo dollhouse to create and photograph little scenes, such as "Going Back To His Shitty Place," which, we're told, dates from 2000. So there's that.