Learning how to tie shoelaces is just one way you can give your kid an edge over his Velcro-dependent playmates.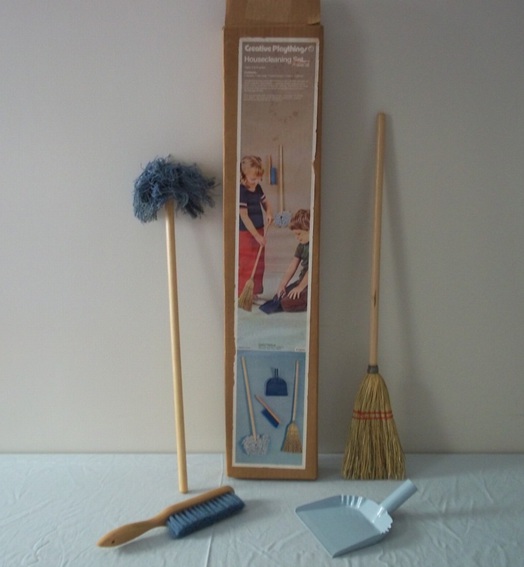 It's important to help your kid prepare for a career, ideally through fun, inspiring, roleplaying toys. And given the way things are going in our globalized economy, you'd be smart to help him train for a job that can't be outsourced. Jobs like house cleaner, crossing guard, or road construction stop sign holding guy. Just try to send those jobs to China, amirite?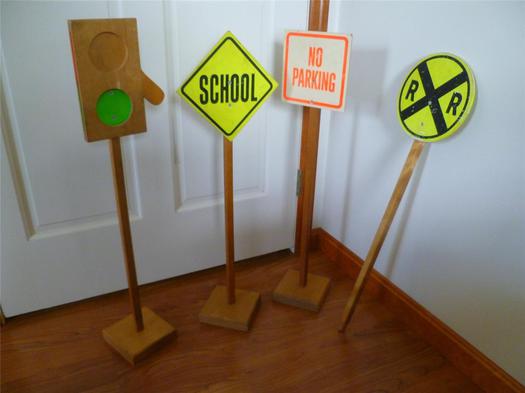 Fortunately, Creative Playthings saw this coming.
VINTAGE CHILDREN'S HOUSECLEANING PLAY SET, 1st bid, $5 + $10 s/h, auction ends Jul 28 [ebay]
Set 4 Creative Playthings Child Size Road Traffic Signs Wooden
, 1st bid, $19.99 + $9.54 s/h, auction ends Jul 28 [ebay]